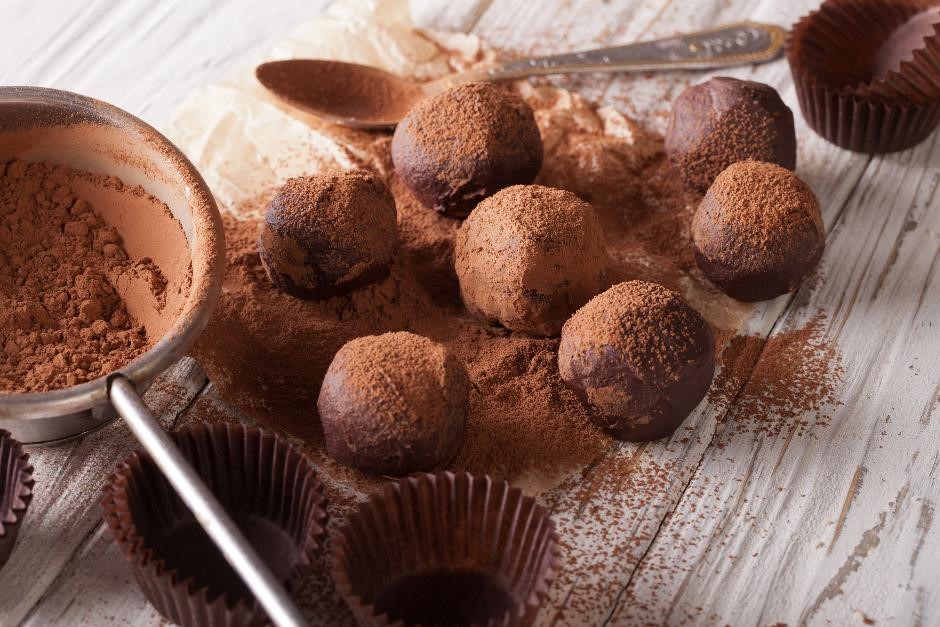 Imagine a day indulging in one of life's finest pleasures awakening every sense and leaving you with that warm comforting feeling of pure contentment.
Using chocolate you can create 'to die for' desserts such as a chocolate and caramel tart, and honeycomb, make beautiful sugar baskets, spirals and butterflies and learn how to make the perfect ganach.
This is a one day course which starts at 10.00am and finishes approximately 3.30pm. All ingredients, the loan of an academy apron, lunch and refreshments throughout the day are included. We will also provide you with suitable containers to take home your work to share.
Click here to see our current cookery course schedule.
If you're particularly interested in this course and we don't have it scheduled in the next month or two please feel free to email us or call us on 07753 370408 and we'll do our best to help you out with a date.
Customer review
"Hi Nigel and Lisa,
I enjoyed the chocolate course very much, even more eating the efforts afterwards! Lovely lunch and chatter all day, thanks. I haven't done anything since Saturday but I'm looking at the sticky choc pud recipe right now!
Best wishes for future courses, I'll be looking out for your name on the telly and at events so don't be surprised if I show up somewhere."
Robert Schleicher